I was nominated for this tag by either Bookie Snacks or Book Snacks I can't remember and I can't find the link so whatever.
So this is definitely a more *quirky smile* different, but I am thankful for being nominated nevertheless. So let's get down to business!
---
1. Emma Watson – A book with a hot kick-ass female character.
Well, I guess excluding Hermione herself, of course, I'd have to say America Singer from The Selection trilogy by Kiera Cass. America to me sounded beautiful, and I would've definitely been envious of her looks and her bravery. It takes a lot to know where your heart and feelings really lie, especially with such a huge weight to suddenly have to carry on your shoulders. However America found the strength to do it, I will forever be amazed and inspired by her.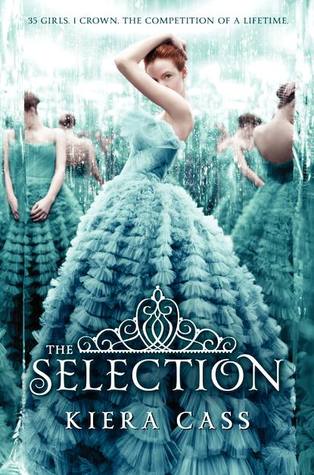 This is the cover of the first book with "America" on it.
2. Ryan Gosling – A book with the hottest male character.
Well, this is going to be hard at all. I mean, just one?!?! Alright, alright- just let me think. Um, I guess I would have to say… Neville Longbottom.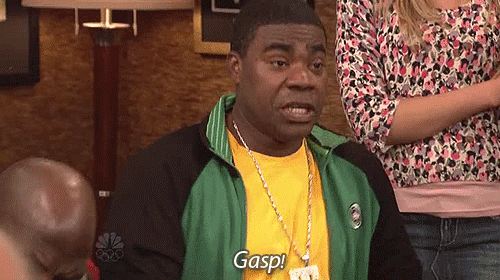 Yes, yes, I am hopelessly in love with Neville and even in the first few movies, I found him highly attractive. He's just always been so adorable and lovable and I mean come on guys, look at Matthew Lewis now if you don't think puberty did something right with Neville. In my opinion, even the last four movies with Neville weren't so bad, but I guess I do know a lot of people who would beg to differ. But, it is my opinion and I shall believe it until my grave. SUCK IT MUGGLES.
I mean look at the little guy! AWE!
3. Angelina Jolie and Brad Pitt – A book with your favorite fictional couple
Huh. You just really like killing my feels here, dontcha? 
Well, I guess I'll just have to survive and pick one! And I choose for my #1 OTP…… *Drum roll please*
I would have to choose Harry Potter and Hermione Granger (aka Harmony).


Now see I still ship her and Ron, but this scene just made me feel a stronger feeling towards them being together. I don't know, I just think they would've had the most awesome kids. And the whole Ginny and Harry thing seemed a bit rushed to me.
4. Shailene Woodley – An author you've recently discovered and loved

Well right now I'm reading this book called The Winner's Curse by Marie Rutkoski and I was only two pages in the day I borrowed it from the library (Friday) and I was already in love with it. It's so beautiful and pretty in my mind and yeah, go read it.


Some cool tats I see there.
And the cover of the book is even prettier :3
5. Josh Hutcherson – Favorite short story or novella
Well, this wasn't really all that hard, so thank god for that! I really liked The Witch Must Burn by Danielle Paige. I felt I got to see more to Jellia's character, but really I was made at Nox in the end for what seemed to be flirting with her! I do not ship that!

Also, Glinda honey-

6. Dwayne Johnson AKA The Rock – Favorite Big Book (over 500 pages)


Well.


Demanding much, internet? Just kidding, but give me a second. In the mean time, look at this adorable gif of Dan Howell trying to catch cereal in his mouth (his 11th attempt) while wearing a dinosaur onsie- with his right arm in his left sleeve and his left arm in his right sleeve. Derp.


Baaaaaack. And I would have to say Harry Potter and the Deathly Hallows by J. K. Rowling, which is 759 pages long. Bam.


I know, I know. Death. Everywhere. But still, what a lovely book.
7. Leonardo DiCaprio – A series with the most upsetting death (NO SPOILERS)


Wow. Time to relive my emotional deaths. Alright, I guess I'll go with The Fault In Our Stars by John Green. I cried so bad… And I aM STILL NOT OVER IT okay? NOT COCK-A-DOODLE-DOOING OKAY.


8. Kristen Stewart – A book you found boring


Wow. One, rude. And two, whoever made this tag, yeah I have to swear you just made this to smite me. Now my opinion will probably change since I'm thirteen now, and not like nine, but when I was younger I couldn't stand to read Marley & Me by Josh Grogan. I loved the movie, but the book was boring from the first page to me. I just couldn't bother to finish it. But now that I'm older and more open to books with slow beginnings (not every narrator is Percy Jackson, okay), I'll give another go.


9. Ian Somerhlader – Cutest book on your shelf


Well, this really is a matter of opinion, but I like my copy of Courage for Beginners by Karen Harrington. I love the little art of the hot air balloon and how the balloon is a little red balloon and it's adorable and it's (in my opinion) a hard hitting book. I love it so much!


10. Jennifer Lawrence – Perfect book or series
Book-


The Fault In Our Stars by John Green. Just… Don't touch me, okay? FREAKING NOT OKAY.
Series-
The Harry Potter Series by J. K. Rowling. This one is given. It is the biggest DUH in the history of DUH's.
---
And that was pretty much my Celebrity Book Tag. Sorry it took a week to write- my internet was out for a couple of days (I know) and I have been so busy lately. Ah. I think I'll try to do some more this week, but no promises.
Signing off,
The Time Traveling Writer.
~K. A. R.